Pet Grooming at Lake of the Ozarks
All pets being groomed at Lake Pet Hospital must be current on all vaccinations:
Dogs: Rabies, DHLPP, Bordetella (Kennel Cough)
Cats: Rabies, Rabies, FVRCP and Feline Leukemia
We groom all breeds of dogs and cats at the Lake Pet Hospital Grooming Salon. Our professional stylists can do any type of hair cut, from a light trim to a full summer shave. A full grooming price includes the hair cut of your choice, toenails trimmed, ears cleaned, anal sac expression, a bath and blow dry.
Price depends on the breed, cut and condition of the coat.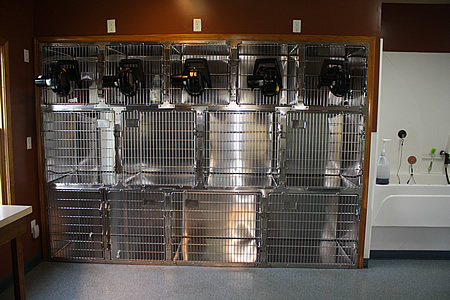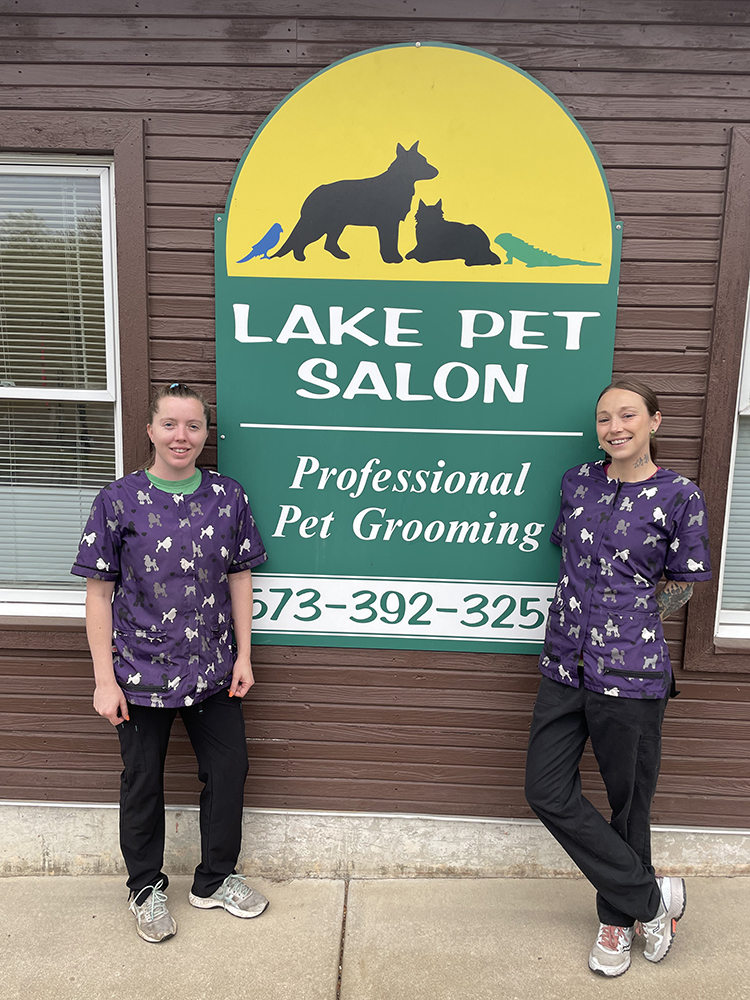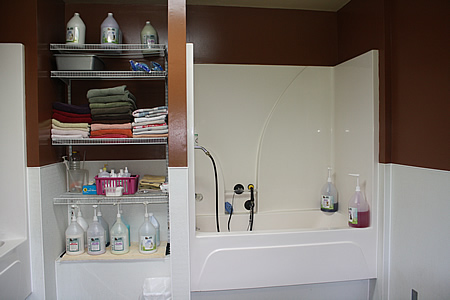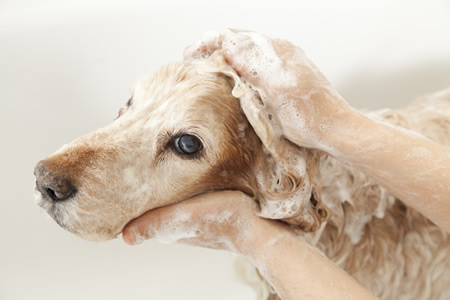 ​Special Shampoos Our regular grooming services include professional shampoos and conditioners. We offer special shampoos for your pet's specific skin and coat needs. Fleas, ticks and other allergens can cause havoc with skin and we have specially formulated products to return your pet's skin and hair coat to excellent health.
Flea and Tick Control Fleas and ticks can be very irritating to you and your pet. We have special shampoos and dips that can rid your pet of these pests. We also offer a variety of once monthly spot on products, (Frontline Plus, Revolution, Advantage for Cats) and once monthly oral products (Comfortis & Nexgard) that will continue to control the flea and tick population on your pet after they leave our salon. These products may be purchased as a single dose or a multi pack.
Nail Services A courtesy nail trim is included in all of our grooming and bathing services. However, if your pet needs the nails trimmed in between groomings or if you have other pets at home that need their nails trimmed, one of our friendly staff will be glad to assist you and provide this service when needed.
Dematting When pets get matted, there are several health concerns that arise. The skin directly below the matt does not get proper air flow and hot spots and sores can develop. These can be quite painful and the skin can get infected. Ideally we would like to brush all matts out of the haircoat but unfortunately this is impossible in some cases. The pulling and brushing of the matts can be extremely painful for your pet and can further damage the skin. In some cases, we recommend just shaving the entire coat off and starting from scratch. Although we are in the business of making your pet beautiful, we also look out for the comfort and welfare of the animal.
Uncooperative Pets Some pets become very stressed or frightened during the grooming and bathing process. This is especially true for our feline friends and some of the high strung or socially challenged dogs. We try to make your pet as comfortable as possible during their time here. Because our grooming salon is connected to our veterinary hospital, one of our staff veternarians is available at all times. If necessary, and with the permission of the owner, a pet can be safely sedated to make the grooming process more comfortable for your pet. There will be an additional fee for this medication
Baths and Brushouts If your pet is a short haired variety and simply needs some sprucing up, we can also take care of that for you. We offer bathing services which include the bath, blow out, toenail trim, ear cleaning and expression of anal sacs. The price depends upon the breed and coat condition
Veterinary Care If our pet stylist notices a health issue or if you have a health concern about your pet, one of our staff veternarians will be available to examine and treat your pet during it's stay with us. Additionally, if vaccinations or any other routine care is due, our veterinarians will be glad to perform the service while your pet is here so that you can avoid making another trip for these services.
Frequent Grooming Discounts As a thanks to our regular customers, we offer a frequent grooming discount that is applied to your grooming that day. It is our show of appreciation to our loyal customers.
Our grooming services are by appointment only.
However, if we have any cancellations or if we are able to accommodate you, we will accept walk-ins.